Which picture describes Dee the most ?

Saturday ;
Ada wedding kat somewhere i-don't-know-the-place-is . Bertolak dalam pukul 2pm, and konvoi dengan pacik something HAHA pacik jarak jauh (: But bila sampai sana, terpisah and sesat for almost 2hours WHOA . Dahla takde map or any address at all . Chill je, this little girl had a solution for it . Ngee . Pusing pusing, tepat 5pm sampai rumah pengantin . Yeay ! Tula, kena ada bakat dalam tengok signboard . :P Sampai rumah dalam pukul 11, and online~
Sunday ;
Bangun not-so-morning . Haha stended :D Gosok gigi and terus bukak radio . EXERCISE aka DANCING TIME ! Muahaha, rahsia kurus saya untuk pengetahuan semua . *but takdela sekurus mana pun hek . Agak agak almost 20mins, terus mandi . Siap siap, mak ngah called . "Jom gi Cineleisure" Lets go bebeh ! Pegi ngan siblings sume . Takpe
its ok, its alright .
Best jugak (: Sampai dalam pukul 2pm and ape lagi, cuci mata lah kann . Sale merata FUYOOO DASYAT . Tambahan, now tengah YES - Year End Sale . MENJAWAB HABISSSS . Sedih, takdapat beli cz tak bawak duit banyak . I just bought 2 bangles only huk . Mak Ngah ajak keluar cz dia nak meet kawan dia kat sana . So, pegi jela .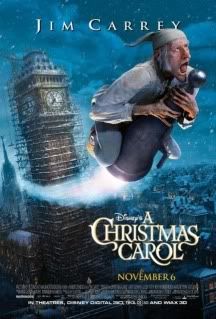 Dia tinggalkan kitorang ramai ramai, yeay . Ingat nak tengok wayang since dah lamaaaaaaaa sangat tak tengok kan, but unfortunately, all seats were fully booked on that period . Urgh dem cit . Suddenly terpandang OU kat luar and cakap " Jom ah gerak OU" Ape lagi, call mak ngah and gerak OU pulak . Haha semata mata nak tengok wayang kot :D 2012, Adam dah tengok plus my younger brother ada sekali so for sure dia takleh masuk . So, TERPAKSA la tengok
'A Christmas Carol'
. Huu . Frankly, the movie wasn't that bad . Best la jugak .
We went home around 11pm . MANN,TERLEPAS TWILIGHT KAT 413 !
Its ok, its alright .
Ade CD, esok bleh pasang . Gagaga . Online, terus ke Facebook . I saw 'someone' commented on someone's comment and he was calling that person 'sayang', yeah i know, that's him .
Its ok, its alright .
Let him be with his new life, as i promised i won't disturb him anymore . Im fine, i guess so
ps ; Its alright its ok - Ashley Tisdale